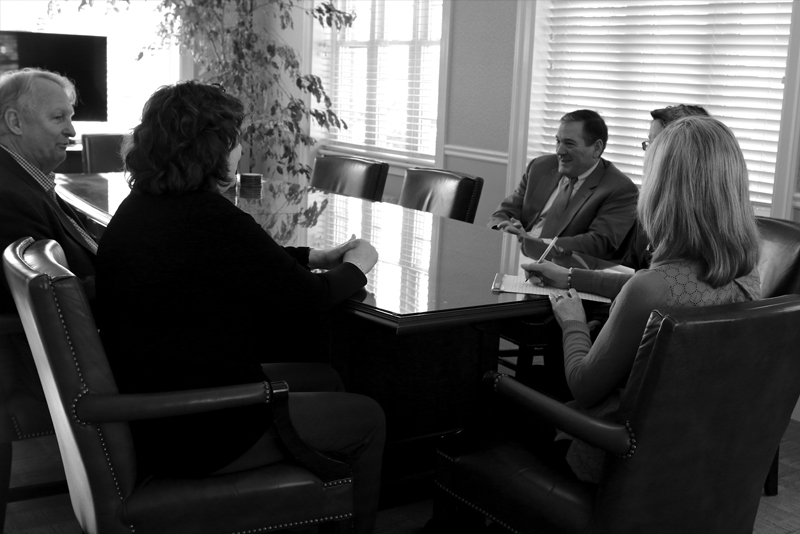 Mediation
Mediation is an alternative to resolving disputes in a courtroom.
Peter Taylor
Peter Taylor is a skilled mediator, well-respected in family law and a trusted mediator in divorce and custody disputes. He has mediated over 100 marital cases, including couples without legal representation who seek to understand how the divorce system works. With creativity and empathy, he helps clients avoid the financial and emotional costs of protracted litigation, especially in high asset divorce cases.
As a neutral third party, Peter hears opposing sides and helps find common ground for resolution. He believes the best family law attorneys explain to their clients how mediation works and helps them understand the thoughts and opinions he presents as a mediator. Although both sides should consult with an attorney before finalizing a case and entering into an agreement, it's often helpful to meet before a divorce complaint is filed to discuss a resolution.
---

Rebecca Myers
Rebecca Myers has been a Certified Family Mediator since 2005. She performs private mediation at our Portsmouth office. Her court-appointed mediation occurs at the Portsmouth, Hampton, Dover, Rochester and Brentwood Family Divisions. Rebecca's extensive family law background encompasses hands-on mediation and litigation work under the supervision of Attorney Patti Blanchette prior to Rebecca joining our firm.
To learn more, contact one of the attorneys specializing in mediation services